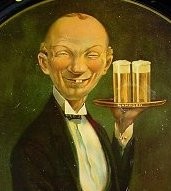 Woozy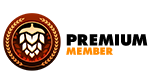 Join Date: 04/16/15
Location: Carnegie, Melbourne, Australia, Down under
My Brewing:
Pretty happy with my HERMS setup using the BCS from Embedded Control Concepts
Enjoy all grain brewing
Think I know it all now, until I talk to fellow Bayside Brewers (you never stop learning).
My Beers:
Love Belgian beers more than most.
Like anything strong and malty, avoid NEIPA, WEIPA and XPA's
Prefer liquid yeasts but keep getting better than expected results with dry yeasts.
Would like to hot cube, but struggle getting the hop balance when I do.
3

Brewing Contributions for

"2023"

Includes Recipes, Brew Sessions, Inventory, Brew Logs and Tank Logs
Brew Sessions
| | Title | Style | Brew Day | Phase | Type |
| --- | --- | --- | --- | --- | --- |