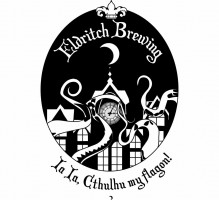 Eldritch Brewer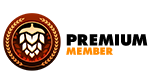 Join Date: 04/18/15
Location: Washington
My Brewing:
I'm a reasonably experienced brewer operating out of the Pacific Northwest. I have a lot of fun experimenting and improvising with recipes and trying new things. As of 2017, I made the transition to all-grain brewing and haven't looked back.

Charlie Papazian taught me how to brew ... well, at least his book did, and I still get a lot of my base recipes from it (The Complete Joy of Homebrewing (3rd ed.)). I recently bought John Palmer's How to Brew, and that has been a great resource as well, as has Greg Noonan's Scotch Ale.

Note to my recipes:
I have gotten almost all of recipes from other sources, and have subsequently altered them. These alterations have been primarily made to make my life easier. My local store sells grain in 1 lb and 10 lb bags, and hops in 1oz packets. I've altered the recipes to fit these dimensions. I've also added extra ingredients that I happened to have on hand to the recipes. As they stand, these are individualized recipes to a specific brew day, and not recipes that I plan to follow to the letter again and again. I've tried to add links or page references for the original recipes in my "notes" section.
All that being said, I hope that you enjoy the recipes, most of them turned out pretty well. Cheers!
My Beers:
Stouts, Scotch Ales, Marzens, and ciders are my favorites and my most frequently brewed.
8

Brewing Contributions for

"2023"

Includes Recipes, Brew Sessions, Inventory, Brew Logs and Tank Logs