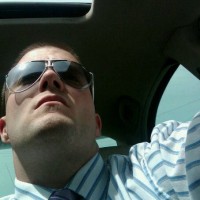 MultipleAwardWinnerJr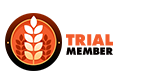 Join Date: 05/21/17
Location: New Hampshire
My Brewing:
I run a small BIAB set up which I purchased from craigslist for $150. it may be small but boy is it a beast!!!! 85% efficiency consistently!

My very first beer I brewed on it ended up winning the Light beer category as well as 2nd place best in show at the HomeBrewers Jamboree in New Hampshire. In 2 years of brewing I have 9 medals. I have 4 gold medals: Green apple caramel wheat/Light beer/2015, Backyard Pilsner/Light Beer/2016, Chocolate Caramel Stout with bourbon staves/Dark Beer/2016, Dampfbier/Light Beer/2017. 1 silver medal: Starbucks Coffee Porter/dark beer/2016. 3 Bronze Medals: Perfect Pilsner/Light Beer/2017, Shakra Amber IPA/Amber Beer/2017, Coffee Brown Ale/Dark Beer/2017. 1 2nd place best of show: Green Apple Caramel wheat/2015.

I bought a RoboBrew and am now using that to brew. So far so good on it.
My Beers:
Sam Summer Ale
Sam Summer Ale: orange infusion
Maharaja imperial IPA
Dampfbier
Not your kids cinnamon toast crunch brown ale
not your kids cocoa pebbles chocolate milk stout
Blue moon creamsicle
American Wheat
Saison DuPont
Chocolate Peanut butter porter
S'Mores porter
Blueberry cobbler wheat
*Chocolate caramel stout with bourbon staves* Award winner
*Starbucks coffee porter* Award winner
New York cherry cheesecake
#*Green Apple Caramel wheat*# Award winner and 2nd place best in show
Fairgrounds apple crisp wheat
Egg Nog stout
*Backyard pilsner* Award winner
Pliny the Elder IPA
Zombie Dust
Heady Topper
*Perfect Pilsner* Award Winner
*Coffee Brown Ale* Award Winner
*Shakra Amber IPA* Award Winner
*Dampfbier* Award Winner
0

Brewing Contributions for

"2022"

Includes Recipes, Brew Sessions, Inventory, Brew Logs and Tank Logs