Brewer's Friend Is Looking For Writers!
Thursday, December 5th, 2019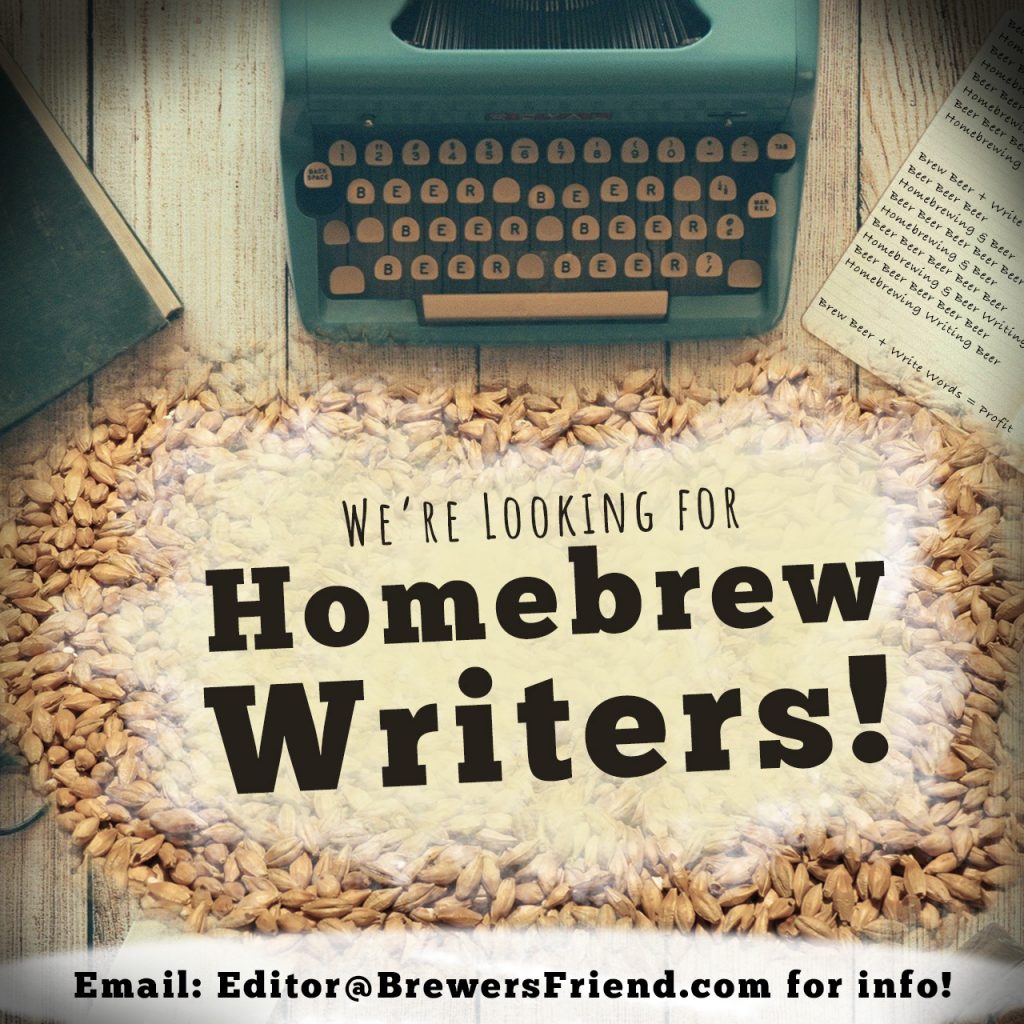 Brewer's Friend is looking for passionate homebrewers who are interested in sharing their knowledge with the community in the form of articles for our blog section. The topics we're looking to cover span a wide range of skill levels and subject matter. They will be technical in nature. Writers will be able to choose from a list of available topics or even pitch their own ideas
If this seems interesting to you, but you don't have much experience with writing, don't hesitate to reach out as well. You can email the editor directly via email at editor@brewersfriend.com or fill out the survey in the link below for more information.
We're excited to offer brewers a chance to share their love and passion for brewing with the community.

Cheers and happy brewing,
Dave