New Brewer's Friend Android Apps!
Friday, June 12th, 2015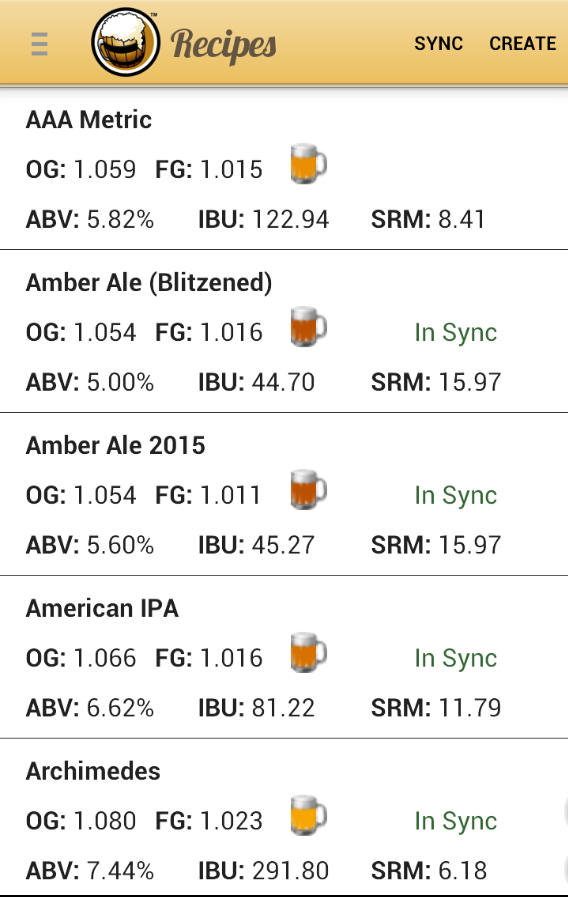 Fellow Brewers,
We're very excited to announce that we've released 2 new Brewer's Friend apps for Android!
Brewer's Friend Premium
Our full-featured recipe builder, brewing calculators, brew session manager, etc. Sync your recipes with the cloud and your BrewersFriend.com account. Unlimited recipes and brew sessions so you can make unlimited delicious beer.
Brewer's Friend Free
The Free version of our recipe builder, calculators, and brew sessions. All the features of the premium version, but limited to 2 recipes, 2 brews, and without cloud-syncing. Get a taste of the full version before purchasing.
Both apps feature:
Complete recipe designer with pre-populated list of grains, hops, and yeast. Ability to add your own custom grains.
Fully supports metric units!
Work in Specific Gravity or Plato.
OG/FG/IBU/SRM, yeast attenuation automatically calculated.
Supports All Grain, Extract, Partial Mash, BIAB.
Tells if recipe matches style.
Pick the equations and units you prefer.
No Chill – Extended Hop Boil Time Supported.
Target 'to the fermentor' or 'to the kettle' batch sizes.
Journal for tracking events like gravity readings, volume collected, dates, and tasting notes.
Tracks what phase the brew is in.
Brew timer feature supported.
Supports hop stands (whirlpool and hopback hop uses), recipe CO2 level field, milliliters as unit in other ingredients section.
Stand alone calculators.
The apps are now available on the Google Play store. This is a major set of new features for us, so we'd be happy to hear any feedback or ideas you may have. Feel free to reach out to us at [email protected]
Looking forward to continuing to make great beer together,
The Brewer's Friend Team