M&M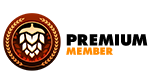 Join Date: 08/24/15
Location: Kristiansand, Norway
My Brewing:
Stopped worrying about the recipe, gravity or IBU. Mostly winging it, but always recording the winging in case of sudden genius twist.
Compulsive yeast hoarder.
My Beers:
From ordinary 05, via sourbeers, raw beer, milking the funk, kveiking the world and now cherishing my Portugese oak barrel with some Gueuze touch. Anyway nothing beats a good pale to quench the thirst.
1

Brewing Contributions for

"2022"

Includes Recipes, Brew Sessions, Inventory, Brew Logs and Tank Logs
Brew Sessions
| | Title | Style | Brew Day | Phase | Type |
| --- | --- | --- | --- | --- | --- |