New Member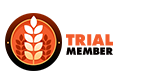 Joined

Oct 20, 2017
Messages

18
Reaction score

1
Points

3
That's the question!
I've been working on a big bad barleywine:
Batchsize: 10 liters (2.64 gallons)
Yeast: WYEAST 1214 (with starter)
OG: 1.106
FG: (hopefully somewhere in the range of 1.023)
Link to recipe
Link to brew day album
The wort has been fermenting for 3 days now and as soon as primary fermenting is done, I want to add rum soaked wood chips in the batch to enhance the flavor. I'm planning to submerge the wood chips for 3 weeks (or so).
The beer is currently stored in a plastic 30 liter container. I'm thinking of transferring it to a glass container to avoid oxidation due to permeation. Here's a picture of the container:
My questions:
Should I transfer the beer to the glass container to avoid autolyze and oxidation? Or should I just let the beer stay in the current container?
If I should transfer the beer, when should I do this? After 4 days? 7 days? 14 days?
For bottling (carbonation) , will I be able to activate the dormant yeast after 3 weeks of being in secondary? Or will they be dead?
Any other tips?