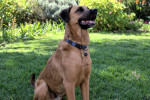 Active Member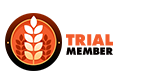 Joined

Jul 30, 2020
Messages

61
Reaction score

111
Points

33
So I commented on a youtube video how I loved this hobby...and got the following response:
"Highlighted reply
Michael James
2 hours ago
The US government, pushed by a bunch of fanatical, whacked out, suffragettes caused Prohibition in America in the early 20th century. Not to burst your bubble, but there's not too much science or art involved in making homebrew. Homebrew instructions and recipes are based on producing low quality, distillers beer and Prohibition beer, not ale and lager. Distillers beer is produced from single infusion and high modified, malt. Prohibition beer is an authentic style of beer made from malt syrup. The science and art of brewing are in producing ale and lager. The method that homebrewers are taught to use to produce ale and lager cannot produce the types of beer. It is chemically and enzymatically impossible to produce ale and lager by soaking malt at one temperature. To make ale and lager with the homebrew method malt would need to contain magical properties in order for low temperature activated enzymes to work during a single, high temperature rest without denaturing, which is impossible. Strike and target temperature are useless for producing ale due to the way that enzymes work. Homebrew instructions skip conversion, dextrinization and gelatinization and without the steps ale and lager cannot be produced. Alpha is responsible for liquefaction, saccharification, dextrinization and gelatinization. Beta is responsible for conversion, 60C. Beta converts simple sugar, glucose released when Alpha liquefies amylose, into complex types of sugar, maltose and maltotriose, which are the types of sugar that produces ale and lager. Dextrinization and gelatinization occurs when Alpha liquefies amylopectin. Amylopectin is hard, heat resistant, complex starch that makes up the tips of malt, amylopectin is the richest starch in malt. Amylopectin contains A and B limit dextrin which are tasteless, nonfermenting, types of sugar responsible for body and mouthfeel in beer. The temperatures used to make homebrew aren't high enough to cause the starch to burst before Alpha denatures and the richest starch in malt is thrown out with the spent mash. To take advantage of amylopectin mash is boiled as in the decoction method. When Alpha liquefies amylopectin, dextrinization and gelatinization occurs. The only time dextrinization occurs in the homebrew method happens when amylose contains a 1-6 link in the starch chain, which is extremely, rare. Beer dries and thins out when dextrinization and gelatinization do not occur. An entirely different brewing method and under modified, low protein, malt are used for producing ale and lager. Step mashing under modified, malt produces pseudo ale and lager. The triple decoction method produces authentic ale and lager. Soaking malt at one temperature produces moonshiners beer. Click on Gladfield Malt's website and find American Malt, the spec sheet for the malt is on the page. There are several acronyms and numbers listed on the spec sheet. Part way down on the spec sheet is Kolbach. The Kolbach number determines level of modification. Malt, 40 Kolbach and lower is under modified, brewers grade, malt. Malt above 40 Kolbach is high modified, distillers grade, malt. A malt spec sheet comes with each bag of malt and it is used for determining the quality of malt before it is purchased. There is your first lesson in the science department. To increase alcohol content soak high modified, malt at 66C for one hour. Alpha releases the highest amount of glucose, as possible, within an hour from amylose at 66C. The more glucose, the more alcohol. Glucose is responsible for primary fermentation. Back in the 70s a bunch of advertisers working for the homebrew business invented Campaign for Real Ale (CAMRA) and they renamed distillers beer and Prohibition beer, real ale, and that is why homebrewers believe that they produce ale. Homebrew contests, medals and ribbons are the hook, line and sinker."
I had a good chuckle. I don't debate on the internet, because it's pointless. But I thought I would share it with all of my fellow homebrewers, for sh!ts and giggles.