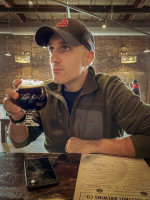 cdobs85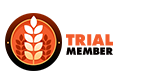 Join Date: 07/13/20
Location: St. Louis, MO
My Brewing:
My wife got me a very basic homebrewing starter kit from Northern Brewer in 2013 as a gift. Since then, I have slowly expanded my system to a 5 gallon all grain setup that I have now used to make a few solid beers. I have primarily made beer from kits or from recipes I find online, but now that I have a better foundational knowledge of the process I want to start creating my own recipes.
My Beers:
I ferment in my basement at ambient temperature, which stays pretty consistent year-round. Without a controlled temperature fermentation chamber, I tend to only make ales.

My "favorite" beer style tends to fluctuate, but I have a strong affinity for English styles because I lived in London for a year. I also like hoppy American IPAs and strong beers like DIPAs, barleywines, and imperial stouts.
0

Brewing Contributions for

"2023"

Includes Recipes, Brew Sessions, Inventory, Brew Logs and Tank Logs