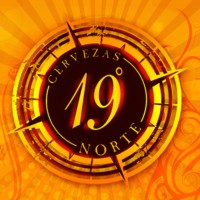 the_jetset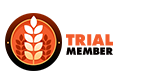 Join Date: 09/29/12
Location: Mexico City
My Brewing:
Got pretty sick of "Corona" and Corona equivalents down here in Mexico. I guess Mexico is kind of how the States were back in the early 80's ... there are only TWO breweries that make all of the beers down here. (Grupo Modelo and Cuauhtemoc) ..... So .... I had to take matters into my own hands.

Craft beer is still in its infancy down here. Ingredients are sometimes hard to get. (there are only two Malting facilities ... one's soul client is Modelo and the other's soul client is Cuauhtemoc) ... and ALL hops have to be imported.

But it is growing exponentially and every month more and more people are brewing and more and more bars are starting to serve craft beers.
My Beers:
- "Summer Daze" ... Wheat Ale ... based on Bell's Oberon Ale. (I have cultivated the yeast from Oberon and am using it to brew batches of this)

- "Diego's BPB" ... American Pale Ale .... Crisp with citrus flavors

- "Mateo's Dakota Stout" ... Dry Stout .... Still tweaking this one. I want it to be very dry and easy drinking.

- "Talbott's Red Ale" ... Irish Red Ale ... Earthy .... still tweaking this one.
0

Brewing Contributions for

"2022"

Includes Recipes, Brew Sessions, Inventory, Brew Logs and Tank Logs
Brew Sessions
| | Title | Style | Brew Day | Phase | Type |
| --- | --- | --- | --- | --- | --- |