Well-Known Member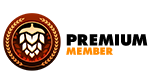 Joined

Oct 19, 2018
Messages

473
Reaction score

358
Points

63
I've got a Tilt Hydrometer in a batch of beer right now. Seemed like the SG was stalling so I stirred it up this morning. Prior to stirring, I got an SG of 1.044 at 69 degrees Fahrenheit. After stirring it up, I checked the Tilt hydrometer and it showed 1.050 at 69 degrees Fahrenheit.
I'm thinking that there may be a couple reasons for this.
The wort around the Tilt was actually at 1.044 and when I stirred it up, the SG equalized with the other wort that was higher than the wort that was around the Tilt.
An air pocket, yeast, trub, or something else could have become attached to the Tilt hydrometer causing an incorrect SG reading.
Thoughts on why this happened?
Thoughts on how to fix it?