New Member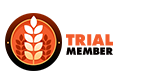 Joined

Aug 2, 2017
Messages

4
Reaction score

0
Points

1
There are so many yeasts appearing now that it's unreasonable to expect the BF team to keep up (especially with yeast manufacturers in different countries). Could you just give us the ability to add our own custom yeast entries in exactly the same way that we have custom fermentables.

I know there's the Custom/Second yeast tick box but it's functionally a bit sparse.

Or, as an alternative, let us submit yeasts (you define the format) which can then be added to the master list. I've just done that with Beersmith - submitted a set of the 10 yeasts manufactured by Bulldog here in the UK for example.
Last edited: