Well-Known Member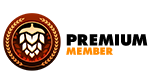 Joined

May 12, 2018
Messages

814
Reaction score

825
Points

93
Had a nice Trumer Pils at the pub the other day and I thought why can't I give a Pilsner a try? So I did a little research and found
this
article by Jamil Z about Bohemian Pilsner. I made
this recipe
. I'm wondering about the water. I'm building from DI water and here is what I came up with from my Bru'n Water sheet.
Targeting 50 ppm Ca, 5 ppm Mg, 5 ppm Na, 55 ppm SO4, 70 ppm Cl
Adding 3.1g Gypsum, 2.8g CaCl2, 1.4g Epsom Salt, .6g Mag Chloride, .6g table salt gets me there perfectly.
2ml Lactic acid in the sparge gets me to 5.36 pH according to Bru'nWater.
For those of you that do pilsner's - does the water profile look like what I should target?
Also curious if domestic Pilsner malt from Great Western is suitable or is it worth the extra to get a german or Czech malt?
Last edited: