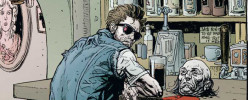 Well-Known Member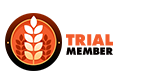 Joined

Jul 13, 2020
Messages

289
Reaction score

261
Points

63
hi guys hope u doing good.
so to get to the crux.
i had a 1gal batch brewing about 6 days,was worried about no activity from that one and pitched some more yeast,aargh!
left it brew anither 5 days and bottled it.
now ,after 6 days,its very yeasty,but carbonated about 60%.
im worried that the extra yeast i pitched was still active when i bottled,hence the very yeasty flavor?
excess foam also when pouring.
is this little batch lost or can i save it?
its bottled in pretty thick glass bottles in a crate safely,just in case of a bottle bomb..