Active Member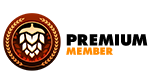 Joined

Aug 14, 2017
Messages

209
Reaction score

99
Points

43
I have a friend who wants to borrow a keg to serve homebrew to some guests he's having over. Until now, this person has only bottled. With limited fridge space and 1 gas line, it would be easier for me to lend him the keg, let him prime it with corn sugar, and blow out a pint or two of crud before serving. There will be 16 days between when I can lend him the keg and his function, so I'm also wondering if the beer would be fully carbonated at that point. The other option is for me to carbonate it in my kegerator with gas.

Does anyone here prime kegs with sugar, and if so, how much beer/crud do you lose before you get a good pour? I don't want this person's first experience with a keg to be a bad one.

This beer is a hefeweizen so I'm not at all concerned with clarity.