New Member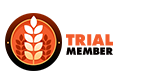 Joined

Aug 18, 2012
Messages

125
Reaction score

4
Points

0
This is a crazy idea I'm working on. The idea is a 'preindustrial' Burton Ale, in other words similar to what might have been brewed before coke fired kilns made pale malt possible. This recipe is a work in progress. It's for a 5 gallon batch with a bit to spare for what's left in the lb + of hops and the mash tun. If I can fit the final version in our keggle mash tun using a separate steep for the specialty grains I'll expand to a larger batch. More below the grist and hop schedule.
18 #s Maris otter
1.5 #s brown malt
1.5 #s 40L caramel
1.25 #s 120 L caramel
1.25 #s brown sugar
.75 # amber Malt
1.25 # Smoked malt
The brown malt is for the lightly roasted flavor, plus it is probably the closest modern malt to the brown malt that this would have been brewed with. The light caramel is for the residual sweetness ( it was supposed to have been very strong, bittersweet, very malty, with a lot of body), the darker caramel is for the burnt sugar caramelized taste that would have been achieved by very long boils - I read about a more recent example that was boiled for 12 hours. The brown sugar is for more of the same, plus a little more alcohol oomph and a bit of a drying effect as a little drinkability insurance. I was going to use dark candi syrup, but it jacked the color up too far - I'm shooting for a medium dark color. The smoked malt will probably just be Weyerman Rauchmalt - not at all authentic, I know, but all malts in those days would likely have had a smoky flavor from the wood fired kilning. The MO and amber are for maltiness and character. The boatload of EKG and the dry hop are about the only thing in the recipe that might have actually been used in a B-Ale back around 1790 - I understand that most B-Ales, way back when and in the 20th century, were dry hopped. I thought I would just use Notty for yeast; I don't know what English ale yeast would hold up to the alcohol, plus I figure there is plenty going on flavor wise without the estery funk that admittedly would be more authentic. Not 100% sure on that yet. Burton water would be true to the idea of what I'm doing, so I might use distilled and build it up. Appreciate any feedback, even if it's to tell me I'm crazy. I'd particularly like to hear from anyone who has uses smoked malt - I want a HINT of smokiness, but not an overwhelming amount. The recipe builder has this one with OG just over 1100, finishing at 1026, abv ~10.5. Thanks for the help.