New Member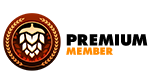 Joined

Jul 12, 2012
Messages

5
Reaction score

0
Points

1
1. I do batch sparging and while I do care about my mash thickness, I am more concerned with how much water I have remaining to rinse the sugars left in the grain. I do 5 gallon batches which usually means about 7 gallons of water used during mash. I would love if instead of a 'default mash thickness' in the equipment setup that there was a 'how do you mash' drop down box with the option to do batch sparge. And if you select batch sparge, it allows you to enter a 'how much water do you want for your 2nd (or even 3rd) sparge'? Essentially you no longer have a target mash thickness, but a target sparge amount and the mash thickness varies. Obviously a problem could be created if the user put a desired sparge amount that was too large or too small so that the mash thickness would be below 1qt/lb or above 2qt/lb, but you could easily program a prompt in to warn the user of their bad selection (or not, you can't bubble wrap the world).

Right now I have to get the total water calculated for the brew, subtract 2 gallons, convert it into quarts, then divide it by the amount of grains to get the actual mash thickness that I will be using. Then I put that number into the mash calculator to get the target strike water temperature to get to my mash temp. So ultimately I'm trying to make the mash calculator more accurate to my usage to help reduce calculations during brew day. This leads to the next desire...

2. I don't brew in quarts, I brew in gallons. It would be nice to have the option of how the units are displayed (instead of just metric/english).


Otherwise, great site! Keep up the good work!