Active Member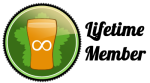 Joined

Jun 27, 2012
Messages

1,728
Reaction score

10
Points

38
Just cleaned out a bastard spammer from the forum... Brew Mentor and a few others noticed, thank you for flagging. This has probably happened 3-4 times the entire year. Users have to confirm their email address before being allowed to post. That is something most ordinary spambots do not follow through on.
Tymmefmal was the latest culprit. This guy seems to have a fixation with the site. He made a few very strange, incoherent posts, with a picture of a pro bike rider in them. Definitely not a brewer, or someone who belongs here. As a result,
he's been terminated, with extreme prejudice
!
User: Tymmefmal
Email:
alitam55alfitle@gmail.com
IP: 91.236.74.177
Country: Slovakia (according to
http://www.geobytes.com/IpLocator.htm?GetLocation
)
There is no way these guys can do any real damage, they are just annoying. Remember, credit cards are not collected by the system (because Paypal handles that), and there are multiple layers of security in the application code to block anybody from screwing with your stuff.
I need to promote some of you guys to moderators so you can trash these blatantly stupid posts.The funny thing is, these spam posts are not even coherent. It makes no sense to me in terms of what is going through the guy's head on the other side.
Also need to look into a spam filter for the forum, but one that does not hassle the real users. FYI - we trash 10-20 comments per day from the blog (that never appear because they go into the moderation queue first). It is always the same, viagra, payday loans, increase your manhood, and lately links all about how great Windows7 is (wtf??)!