Member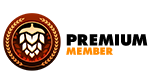 Joined

Feb 25, 2020
Messages

37
Reaction score

26
Points

18
Question for any experienced Brewzilla/Robobrew users amongst you.

I just completed my 4th brew on my Brewzilla, and decided to use the "2nd Auto Mode" for this brew. (The one which pauses the timer between steps until the desired temperature is achieved.) All seemed well until I hit some button or other, after which the device started beeping, and would not stop. I tried whatever I could do with an active brew already in the pipe, and eventually just went back to Manual Mode to finish the brew. Everything went well after that, but I was simply unable to make the machine work in Auto Mode.

Have any of you experienced this? I checked the internet, and while I could find the "Why is my Brewzilla beeping" question, I could not find the answer.

I have no problem using my shiny new kettle in Manual Mode, but I'd really like to know what I did wrong and how to get my Auto Mode working again.

Thanks so much!
Cheers!