Member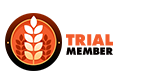 Joined

Dec 24, 2014
Messages

34
Reaction score

0
Points

6
Please help, I feel like I'm doing something wrong because it takes so many steps and editing. I cannot believe the system works like this, so I assume I am the one creating errors.

I have my inventory in the system. Everything is correct to the gram and alpha. I have working recipes entered in the system. Off course, the alpha in the recipe are not the same alpha as my actual inventory.
Today I want to brew one of my recipes. I take the recipe and click on Brew! The system asks me if I want to deduct the ingredients from my inventory. My hops are not listed because alpha in inventory and recipe are different.
Instead of deduct from inventory, I choose to make a snapshot and click brew it. After the brew is created, I go to my recipes, search the created snapshot and click edit. In the recipe I manually recalculate ALL my hops, so that I know how many grams of hops I need to take from the actual inventory. After editing, save the recipe and go back to brewsessions. I open the today created brewsession and select edit tab. Click on 'Load inventory deduction options' , now it gives me the option to deduct the actual used ingredients from my inventory.

Do I really need all these steps to deduct every ingredient from inventory? What steps am I doing wrong? Please help me finding my way in this system.