New Member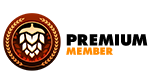 Joined

Mar 29, 2014
Messages

21
Reaction score

0
Points

1
When I'm busy during a brew session it's easy to forget (especially for newbies) to take appropriate measurements during the process such as actual mash volume, mash pH at appropriate time intervals, end of mash gravity, volume into kettle/pre-boil vol, post boil gravity (OG). Also having pre brew steps to get measurement devices calibrated such as thermometer, refractometer, pH meter.
Also, reminders for appropriate measurements during/after fermentation to calc brewery efficiency and efficiency to packaging. As a BIAB brewer I can use this to adjust my equipment profile to account for losses to target the final volume into packaging (bottles) I desire for my recipe types. Ideally I could have equipment profiles for recipes with high trub, low trub, brewing in warm ambient vs low ambient temps (affects boil off/evap rates per hour), etc.
Just a thought to help brewers during a hectic brew session and especially when consumption of homebrew may be part of the brew day
. Every little prompt helps.