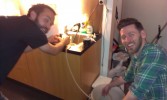 New Member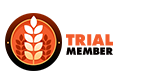 Joined

Dec 9, 2013
Messages

6
Reaction score

0
Points

1
I have a problem with the way "brew session" handles brix readings.
Batch1: 1.091 OG.
after 3 weeks, fermentation had ceased and I measured FG at 17Brix. According to the calculations on this site, my FG is 1.102!!! According to this site
http://www.northernbrewer.com/refractometer-calculator/
, my FG is 1.054, which is the same as my hydrometer reading. This batch failed to finish fermentation, but that is not the point.
Batch2: OG 1.078. With this one I did my FG measurement as usual, entered the brix value, and it returned a value of FG1.009. I thought it was fine, and bottled the batch. 2 weeks later I tried the first bottle. That's definitely not FG 1.009. More like 1.030 or 1.040 I reckon. I wish I had given this beer a taste before bottling, even when the values returned by my brew session said it was fine...
Am I doing something wrong here? Northernbrewer's refractometer calculator gives me the same values as my hydrometer. brewer's friend does not...