New Member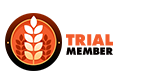 Joined

Mar 6, 2016
Messages

35
Reaction score

1
Points

0
Hello Folks,

So today I decided to break in my new brew 15 gallon kettle with a nice witbier with orange and coriander. Unfortunately I have ended up somewhere Ive never been before. I just racked the wort into my primary fermemter and I only have 17 litres of wort instead of 19. I started the batch off with 21 litres of water in the kettle and everything seemed to be going well until I racked and my final batch size is 2 litres under. The thing is that the gravity is 1.046 when the target was 1.047 so I cant really add more water or my gravity will fall out of range.
Im not really sure what my next course of action should be, Should I just ferment what I have and take the loss as it is or is there some way I can bring up the batch size without affecting the beer.

Im also curious how this even happened, so any pointer to prevent it again would be great.

Any advice is welcome.

Thanks.