Well-Known Member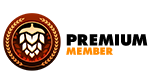 Established Member
Joined

Aug 16, 2019
Messages

1,423
Reaction score

4,540
Points

113
Location
Well, found out on Thursday that I needed to travel 1750 miles to work in Arizona this week. Decided to drive so I would have a car in when I got there. Solid choice I believe. About 500 miles in, the car started making a bad noise when I stopped for gas, the noise stopped as soon as I pulled out of the gas station. I decided to keep going instead of driving home and booking a flight...not so solid choice. So my air condioning compressor siezed up at a motel in Logan, New Mexico(about 650 miles AFTER I made the choice to keep driving), Had I turned around it would still be siezed, but it would also be in my driveway, next to my garage where all my tools are.

Well I hitched a ride to Alburquerque with a very nice retired gentelman from Georgia sightseeing his way to California, called my brother, who was already at the hotel in Arizona and now here I am, using some truck stop WiFi while I wait for my ride.

The only question is what to do with the car, it's a 19 year old Pontiac with 230,000 miles. If I can't get it picked up and fixed pretty reasonably, it's probably going to get scrapped in NeW Mexico.

Still no reason to have a bad attitude.