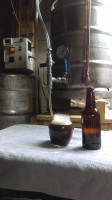 DutchEwald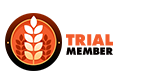 Join Date: 07/17/17
Location: USA, Pennsylvania
My Brewing:
Usually I Malt, Kiln, Dry, Grind my own... I come up with recipes, that I think I would enjoy 4-6 months from now. Most of the time they are enjoyable :) I brew for myself as I enjoy the hobby, the adventure. This has caused me to make most of my own equipment. Grain turner for malting, grain dryer for drying the grain (9 tray capacity, currently 4 tray's will hold 12 lbs wet grain.) I have a rotisserie able to make my own custom roasts, along with a PID controlled bain-marie for making crystal malts. Converted a corona style mill into a motorized grinder for milling the grain. Built a 3 tier modified herm system to get the job done.

Also make wine which at times I blend with certain beers for a unique one of a kind flavor.

I also made a 3 corny keg keezer adjusting the factory settings to keep things 38-40 degrees.

Nothing fancy...Just the way I like it!
0

Brewing Contributions for

"2022"

Includes Recipes, Brew Sessions, Inventory, Brew Logs and Tank Logs
Brew Sessions
| | Title | Style | Brew Day | Phase | Type |
| --- | --- | --- | --- | --- | --- |