New Member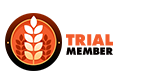 Joined

Nov 7, 2018
Messages

1
Reaction score

0
Points

1
I am fairly new to brewing. I am doing a sugar wash to distill.

I see many different and confusing topics about yeast nutrient. I simply don't know whether I should add nutrients or not. Firstly, the reason I don't want to add nutrients is because they are not broadly available in my country. Secondly, to make it myself, I would need conservative-free raisins - also not broadly available.

Main question
Do I need to add yeast nutrient to a sugar wash with turbo yeast? It will only distill for about 48 hours, supposedly.

Secondary question, if so
Can I simply boil bakers' yeast to death, and use that as nutrient?


Any off-flavours from the dead bakers' yeast should vanish after a distilling run, or two. Right?