Well-Known Member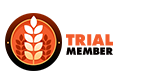 Established Member
Joined

Mar 24, 2018
Messages

2,624
Reaction score

4,899
Points

113
I'm about to make some changes to my whole house water treatment and was looking for some insight to the plumbing design and valve choice I am looking at.

The basic idea is to do a 2 stage in line filter using 2 Omni filters, a paper primary and a carbon secondary before it goes into the softener. On the other end of the house under the kitchen I am going to replace the 3 stage Cooligan RO set up so I have good drinking water again and the option to use that for brewing. The paper and carbon are primarily for the removal of the clay silt and iron that is in my well water here in the red clay soil of SCPA.

Right now the design has a bypass to the filter line and I'm swapping out the PVC at the well for cooper as the PVC is just too brittle to stand up any longer to the torque required to remove the filter bulbs every few months.

So, ball values or gate valves? Copper suggestions?? Configuration suggestions??