Well-Known Member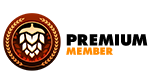 Established Member
Joined

Jul 5, 2020
Messages

1,073
Reaction score

1,480
Points

113
Location
So thought I'd share some personal news. So me and my wife have been trying for our second child for about a year, our son turned 2 back in April. So we had a bit harder time this time around, they put her on some medications and after a few months we were excited to discover she was pregnant. Then she went for her first ultra-sound...
I was at work and checked my phone and saw I had like 3 missed calls and a bunch of texts so I called her fearing something was wrong...
There are two babies....
Two of them...
We were in shock for like a week, she would just all the sudden mumble "two babies" out of nowhere. We're ofcourse excited but are a bit more stressed than when we thought it was just one. Need to find a new place to live which we knew anyways but now we need to upgrade to a larger vehicle sooner than expected. It's definitely going to be an adventure but I think we'll make it
But yeah if you've wondered why I've mentioned in a few threads that come November I'm going to have to scale back my brewing for a while that's why. I'm just really hoping I can find the time to stay somewhat engaged in this hobby and not have to give it up