New Member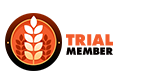 Joined

Nov 20, 2015
Messages

172
Reaction score

1
Points

0
I've been researching this for several days now, reading up on the Czech Pilsner style of brewing, and I realize it's going to be a little trickier than a standard ale, but I think I'm ready. Has anyone made a Pilsner and have any advice to offer?
In addition to the longer boiling time (to drive off undesired sulfur compounds) and the uber-soft water profile needed to start with, and of course the lower controlled fermentation temps required, are there any other things I might need to know about that you can think of? This will be the first time I have used a liquid yeast strain, and I want to create a starter of sufficient size to make the brew ferment fast and clean. How would you recommend I create a starter for this batch?
http://www.brewersfriend.com/homebrew/recipe/view/314149/silverpilsner
My wife and I recently became friends with a lady from the Czech Republic, and she loves the local brewery's offerings...as long as they're of the lighter styles. She can tolerate some wheat beers, really likes the Oktoberfest the brewery makes, but she really likes Pilsner Urquell. Anyone can buy Urquell and drink it, but the brewery doesn't offer any lagers yet and I've always wanted to try brewing one. I don't want to screw this up if I can help it.