New Member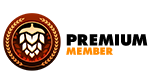 Joined

Mar 26, 2020
Messages

4
Reaction score

1
Points

3
I have a 21 L (~5 gall) batch of Red IPA that I am in the process of planning, with an OG 1.056. I have some hops that I need to use up though, none of which are really standard according to what I've read around red IPAs.
So I'm looking for input/advice from the the forum!
My stocklist is:
100 g NZH-107

100 g Melba

500 g EKG

50 g Taiheke

~30 g Willamette
I was thinking of using ~40 g EKG or Melba as bittering, and then a bit more of the same in some later additions, along with the Melba, Willamette and/or Taiheke in the late stage boil. Then use the same mix as dry hops. What I've read suggests you want an IBU that at about 1:1 of the OG, another I read suggested 4 gram/L of word. What are your thoughts/advice on a hop schedule, and how much do you usually add for a red IPA?