Well-Known Member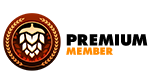 Established Member
Joined

May 10, 2019
Messages

1,005
Reaction score

2,348
Points

113
I received results from Ward labs for my home water sample.
After plugging the numbers in to my profile I tried to use the water calculators. However I don't see any place where it tells me what to add. I tried plugging in some phony numbers in the the addition areas (10 grams of this or ten grams of that) but some of the final numbers just got worse.
I guess my question is, doesn't the calculator some how tell me how much of this or that to add to the water?