Member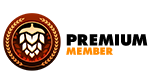 Joined

May 14, 2019
Messages

33
Reaction score

9
Points

8
Hi,
Please can I raise a feature request to allow a forward to be configured per device?
Usecase
: I have 2 Tile devices (Blue & Yellow), I send logs from both (TiltPi) to BrewersFriend where I have a forwarded setup to send data on to GrainFather.

Issue
: I would like to send 1 tilt device to another service for testing & development, whilst still logging all data at BrewersFriend. The current forwarding option blend all Tilt tata together and forward on. Additionally, when forwarding data to GrainFather, they provide a different URL for each Tilt Colour.
Request
: It would be really good to have a drop down option to select which Tilt colour to forward to which URL.

Thanks
Andy