New Member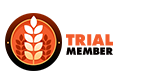 Joined

Feb 14, 2013
Messages

13
Reaction score

0
Points

1
just to start off, I started brewing last March... I did 2 extract kits and then started all grain brewing. I've done probably 10 all grain beers with pretty good success.

Anyways for my question. My home brew club is having a competition and the them for April is extract beers. I figured I would try my hand at extracts again. When I did extracts before, I had a kit and just followed the directions. Since them, I've heard (either in John Palmer's How to Brew or the Brew Strong podcast... can't remember) that it's best to do a full boil with extracts instead of going by the directions and boiling 2 gallons and then topping off. Is doing a full boil the recommended way of doing extract beers? Question 2- Since the malt extract has all of the minerals necessary, is is best to use distilled water for extract beers?

Thanks for the help!