New Member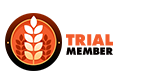 Joined

Feb 6, 2013
Messages

252
Reaction score

1
Points

0
Okay, so I'm going to get ambitious (for me at least) and try to brew 3 batches over the long weekend. Supplying beer for a buddy's wedding totally sapped me, so I've got to replenish. I'm not sure why I've not dry hopped in the keg before, but I'm thinking that's where I'm heading in the future.

I've been doing the weighted muslin bag in primary, which is a carboy, but that leads to issues with possible O2 introduction and then adds cleaning time and effort after. Now my question is this: if I stick with the same weighted bag method, I'm thinking I'd just close the lid, purge O2 and let it go for a few days before removing, purging, carbing.

The bag should keep enough of the hops contained so that I don't have to rack to a second keg, right? Or the amount left behind would eventually fall to the bottom and perhaps impact the first couple pints.

Finally, and this might be a weird question, but are there any recommended types of string to use for tying the bag off? I've used some semi-elastic stuff that's similar to fishing line; nothing like yarn or fiber that could hold liquid and lead to mildew or mold.