Member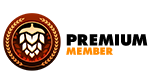 Joined

Jan 4, 2019
Messages

65
Reaction score

12
Points

8
I've had 2 brews now that have developed a citrus like off flavor. One was a cream ale and it doesn't really ruin it, just not the profile it should have been.
The second one was more beer B3Stout and totally ruined it. Had to pour out just not even remotely tolerable.
Odd thing is prior to bottling both of these seemed to be just right. Especially the stout. I was excited it had nice coffee and slightly chocolate flavor while drinking and then a nice lingering chocolate at the end. Bottled it and 21 days later blah.
Same with the cream ale tasted pretty much the way i wanted day of bottling.

As for cleaning my bottles i soak in oxyclean free , use a bottle brush then rinse.
Could it be something in the fermentor ?
Ib pretty much do the same cleaning with it. Only i also use Star San. Generally with light rinse as ib thought starsan was no rinse.