Well-Known Member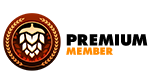 Established Member
Joined

Mar 14, 2018
Messages

8,165
Reaction score

14,514
Points

113
I have done 4 batches on my new machine, and am still struggling to hit numbers consistently.

To the Brewzilla, and Grainfather users here, could I get some help?

I like to brew beer in the 6% neighborhood, and therefore have grainbills in the 13 to 13.5 pound range. Is this exceeding what the machine is capable of?