New Member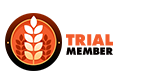 Joined

Aug 14, 2019
Messages

3
Reaction score

2
Points

3
Gentlemen, excuse me if I'm posting in a wrong thread of the forum.
I've been using Brewer's Friend Windows App for a year and I absolutely love it.
Recently I had to reinstall my system and lost all my heavily customized inventory lists in BF App (like Grain, Hops, Yeast and all), which is a pain as now I have to re-fill all those gone lists again.

My question is, if there's any way to export inventory lists from BF Win App?
Maybe, there's some system folder where the Win App stores its customized lists so that I might copy and save them from there?

Thank you.