Well-Known Member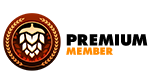 Joined

Jan 19, 2016
Messages

3,878
Reaction score

3,324
Points

113
Okay...General recipe question:
What recipes do you brew for kegged beers you keep pretty much in steady rotation?
I know that answer depends on a lot of things, but I'm starting to keg and I want to try to work out a brew schedule that will allow me to keep two beers on tap at all times. One thing that sort of complicates it for me is that a keg could last a month at our household drinking rate and hitting 2 kegs could keep a beer on hand for up to two months (okay...it'll probably go faster than I think, but I can always just brew more
).
I intend to bottle smaller batches, too, but I'd like to rotate through about 12 kegs a year (and of course an extra here and there for parties) with 2 in the fridge all the time and maybe one in reserve for quick change-out. I'd prefer to keg session beers and bottle bigger stuff like stouts, porters, bocks, big IPA's, etc.
So...Blondes, Pales, session IPA's, Bitters, Cream Ales, Lagers?...What do you keep on hand? What's your go-to House Beer?
My preferences run toward beers with a good dry malt profile, but good APA, Hefeweizen, English Bitter or Mild Ale are all good options.
Right now I have a Grapefruit Hefe on tap, a Blonde Ale in the fermenter and a short-lagered Pils planned for brewing this week.