Well-Known Member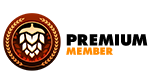 Established Member
Joined

Jul 13, 2012
Messages

1,031
Reaction score

708
Points

113
Altbier bitte said:

I'm only reluctantly concluding that I'm going to have to add something dark to my Altbier to get the color I want. Somehow I don't like to add something that doesn't have a taste/aroma function. I've got a batch of Altbier going that has cleared up well, it's got an awesome clean/malty/bitter/dryness like an Alt should, after a fairly proper lagering down to freezing, but the color is way too light. It's all Munich Malt (Weyerman Munich 2), so there is no Pilsner malt to replace and it's sitting right at 10SRM according to Beersmith. That's the lower end of the style per BJCP, but I drank Alt in Deutscheland for a year and a half, so I know better - I never had one over there that wasn't quite a bit darker. It shouldn't have any roastiness, so I need something dark as %$&& that will add a little color with no other effect. I guess I'll start a thread.
Hey Altbier, I saw your post and thought I would jump the gun and start the thread for you, because your issue with a "too light" Alt piqued my interest.
I had a quick look this morning in my german homebrewing books and found a simple recipe for an Alt in one of the older books, which calls for a 4:1 ratio "dark malt" to "light malt". The question is of course, what exactly do they mean with "dark malt"....?
I am very surprised that you ended up with an SRM of only 10 using Weyerman Munich II. I wouldn't necessarily call it a "dark" malt, but I would think it should should give you something around 13-15 (recipe calc even says ~17).
I think about the only way you will be able to darken up the beer without using Cara... malts is by decoction.
Not sure how good your german is, but this post by Malte over on Hobbybrauer.de is pretty interesting:
source:
http://hobbybrauer.de/modules.php?name=eBoard&file=viewthread&tid=2759
Traditionell ist ein Altbier [n]atürlich ein Dekoktionsbier (wie eigentlich alle anderen Biere auch). Aber grade weil es nach "alter Brauart" produziert werden soll und die Dekoktion eben die alte Art des Maischens ist halte ich es da für sinnvoll.
....
Richtige Altbrauereien sind eigentlich nur noch Frankenheim, Diebels, Uerige, Schumacher, Füchsen, Schlüssel, Bolten, Gleumes und die Brauerei Königshof (alte Rhenania), die aber mehr im Billigbier-Segment agiert.
(bolded text *roughly* traslated = "traditionally, an Alt beer is of course a decoction beer")
Unfortunately, I am in the wrong part of Germany to get my hands on many different Alt beers, but I do find Füchsen very good (Diebels I find rather average).