Member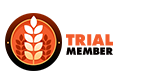 Joined

Oct 3, 2018
Messages

50
Reaction score

12
Points

8
G'day brewers,

I have 2 kegs in a commercial kegerator (1 beer, 1 soda water). They are fed by 1 gas tank via a tee piece. I don't force carb the beer - I just set and forget it at 10-12 psi. However I force carb the water at 40 psi but when I do this I disconnect the beer gas line.

I've noticed after force carbing the water that when I connect both gas lines up, the regulator shoots to 15-20 psi with lots of hissing and I have to use the pressure release valve to get it back to 10 psi.

My question is, will any of the gas from the force carbed water keg (40 psi) go into my beer get (10 psi) resulting in over carbonated beer? I ask because after a few weeks of perfect pours I start to get foam. Am I doing something wrong? Should I use set and forget method for the water?

Cheers!